Swanwick Lions Club are pleased to announce a FREE ENTRY
Childrens'
Picture Competition.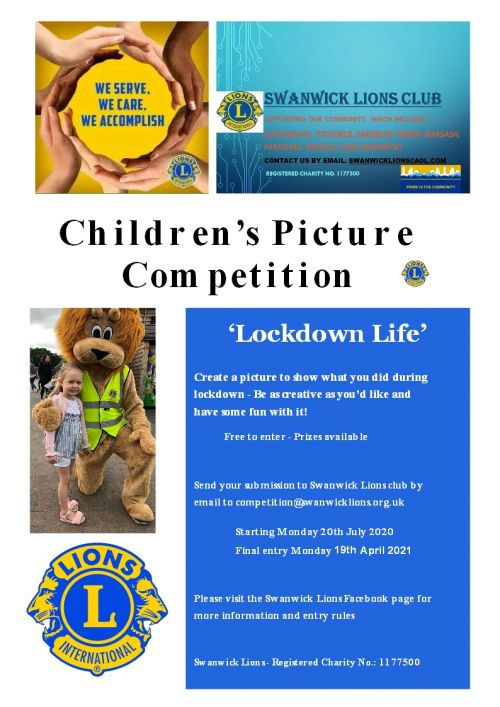 STOP PRESS: The Final entry date is now extended until April 19th 2021.
Entries must be from children who reside in the Communities we serve. These areas - Park Gate/ Locksheath/ Warsash/ Titchfield/ Swanwick/ Sarisbury Green, Whiteley.
We are unable to accept entries from outside these communities.
The entry rules may be viewed and downloaded as a pdf file by selecting this link:-


Entryrules rev051120.pdf
(for more information, use the CONTACT US button)
STOP PRESS
Don't forget
The closing date for this free entry competition is April 19th.


WELCOME
Swanwick Lions Club serve and support our local communities and continuously support local charities, individuals and many other fantastic causes. We also support the national and international lions project. If there is anything we are able to support or assist you with please get in contact with us.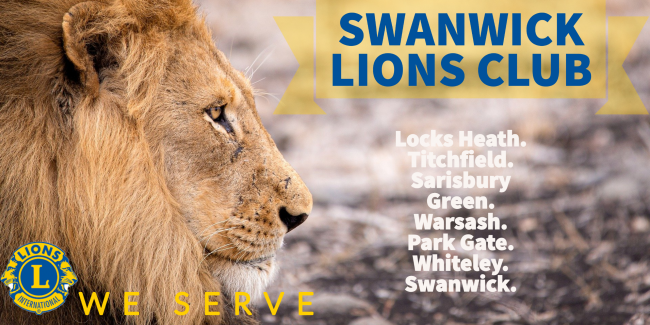 JOIN THE CAUSE

Lions are ordinary people who do extraordinary things to help our local community and support extraordinary causes. If this sounds like something you would like to get involved with. Get in contact with us.
If you would like to make a Donation to help us in our work, please select the
Donate Button
❤ DONATE
---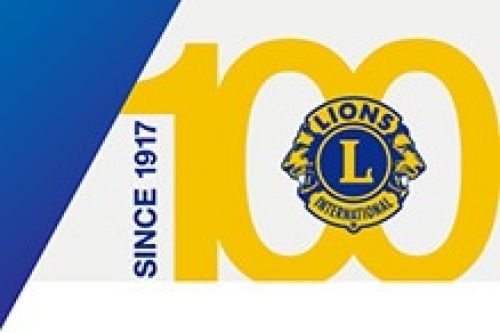 2017 was the Centennial Year for Lions Clubs, as the organisation was formed in Chicago in 1917. Since then, we have grown to be the worlds largest service organisation,with over 47,000 clubs spread over 200 countries. With this substantial membership, the organisation is able to carry out many worldwide projects, and provide disaster relief to affected countries. There are active programs in Diabetes,Hunger Relief, Paediatric Cancer,Vision, and the Environment, to name a few.
Although Lions Clubs are part of an international organisation, clubs primarily serve their local communities. If you know of anyone who needs assistance, where the official channels may have been exhausted, please contact us- we may be able to help.
……….and if you would like to find out more about becoming a member of Swanwick Lions Club please contact us- we will be delighted to talk to you !!
---
---

For further details please Contact Us
email: secretary@swanwicklions.org.uk or telephone:0345 833 4359