Swanwick Lions Christmas sleigh will be out with Santa from Tuesday 4th December.

The collections raised will help to support the Hamble Lifeboat, the Locksheath Day Care Centre, and Lions general charitable work during 2019.

Santa and his sleigh will be at the following venues:-
· Locksheath Shopping Centre -
Tuesday 4th December & Thursday 13thDecember
· Tesco Supermarket, Whiteley. -
Friday 7th December & Sunday 9th December
· Makro, Segensworth:-

Saturday 15th December, Sunday 16th December, and Saturday 22ndDecember
· Pickwell Farm, Grange Road, Bursledon SO31 8GD-
Saturday 8th December
(all these are from 10:30am - 4:30 -pm weather permitting)
Santa and his sleigh will also be visiting the following streets in the evening:-
Priory Park, Locksheath- Tuesday 18th December
Schooner Way, Warsash- Wednesday 19th December
If you are in any of these areas, please visit the sleigh- your donations are greatly appreciated by the Lions, whose purpose is to serve the community and those in need.
Swanwick Lions Club donates £3,000 to UK Sepsis Trust

Sepsis is a life threatening illness that has been much in the news lately. Swanwick Lions President Helen Mitchell suffered from sepsis a couple of years ago, and during her tenure as President, the Club made the UK Sepsis Trust their main fund raising target. Thankyou to all who helped us collect the donations and to all who donated.
At the end of July, the Club were pleased to present a cheque for £3,000 to local GP Dr McFarlane.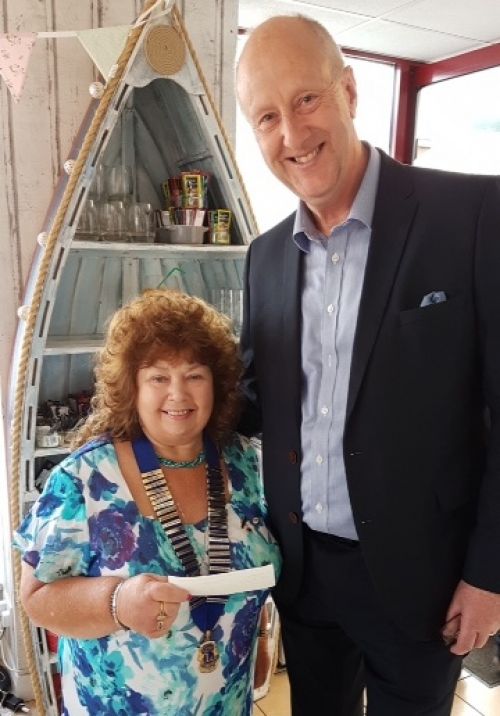 The Trust responded with the following letter of thanks:-
"2nd August 2018
Dear Helen
We are writing to thank you for the donation of £3,000.00 received by the UK Sepsis Trust from the Swanwick Lions club, Hampshire and forwarded by Dr McFarlane of Brook Lane Surgery.
Thanks to help from advocates and friends like you, UKST has seen public awareness of sepsis in the UK rise from 34% in 2010 to 70% in September 2016 - 42.7 million more people have now heard of sepsis as a result of our work. Your support is helping us to facilitate earlier identification and treatment of sepsis across the UK, which could save 14,000 lives every year.
On behalf of all those battling the terrible consequences of sepsis, thank you once again.
Yours Faithfully

Welcome to Swanwick Lions
Thank you to all who donated to our Christmas Sleigh collections, and our Easter Egg Raffle for the UK Sepsis Trust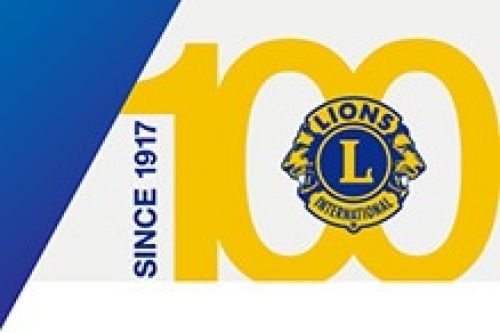 This year is the Centenial Year for Lions Clubs, as the organisation was formed in Chicago in 1917. Since then, we have grown to be the worlds largest service organisation,with over 47,000 clubs spread over 200 countries. With this subtstantial membership, the organisation is able to carry out many worldwide projects, and provide disaster relief to affected countries. There are active programs in Diabetes,Hunger Relief, Pediatric Cancer,Vision, and the Environment, to name a few.
Although Lions Clubs are part of an international organisation, clubs primarily serve their local communities. If you know of anyone who needs assistance, where the official channels may have been exhausted, please contact us- we may be able to help.
……….and if you would like to find out more about becoming a member of Swanwick Lions Club please contact us- we will be delighted to talk to you !!
---
---

For further details please use the 'Contact Us' button on the Menu Bar, or:-
or telephone:0845 833 4359